Great news! I'll be putting on a live metal detecting seminar on April 7th at 7:30 CST. The main focus of the webinar will be about how to find lots of silver coins and also how to get permission to metal detect private property.
The event is 100% free and all you have to do is show up online and enjoy the show. You can register for the event by clicking the image below: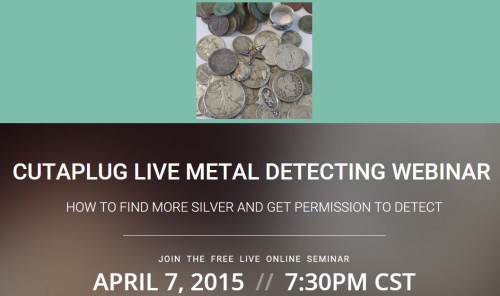 If you can't see the image
Click here to sign up for the live event!