A lot of people have been asking for my deep silver coin  Minelab E-Trac settings that I use in my live digs. I finally got around to putting them up so here they are. I've used the E-Trac with these settings and a NEL coil to consistently pull silver dimes at a measured 9-10″.
Discrimination pattern: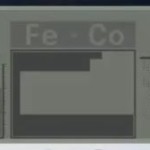 For the pattern I use the Andy S. patter and it has been great. Be sure to check out his book on the E-Trac. If you want to be a pro at it then it's a must read:
The Minelab Explorer & E-Trac Handbook by Andy Sabisch
Sensitivity: Manual 27 (May need to adjust lower depending on ground conditions).
Audio Settings:
Threshold – slight hum.
Volume limit – You want to hear it but don't blow your eardrums out =)
Volume Gain – 28. A high gain will allow you to hear deep coins loud and clear.
Response – Normal
Threshold Pitch – 15
Tone ID:
No. of Tones – Multi
Sounds – Conduct
Variability – 29
Limits – 30
Expert Settings:
Recovery Deep – Off
Recovery Fast – Off (turn it on if you run into a lot of trash).
Trash Density – High
Ground – Difficult
Noise Cancel – I've found that this number doesn't matter much. If you get EMI then change it, otherwise don't worry about it.
Here's an example of some deep coin live digs using these settings. If you go to time 6:35 there's a live dig of a 9-10″ silver dime:
Downloads:
E-Trac Emulator Download (from minelab.com)
US Coins File (from thebeepgoeson.com)
How to install the US Coins File:
1. Download the file to your computer (leave it zipped).
2. Move the zipped folder to the following folder on your computer – C:\Program Files\EtracEm-V1-en\datazips
3. Once the US Coins file is in the datazips folder you'll be able to open it in the emulator.