Discover advanced metal detecting secrets that'll find you handfuls of old silver coins!
Dear fellow metal detectorists,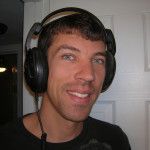 My name's Rusty Craig, a.k.a Cutaplug and I'm about to show how you can start finding multiple silver coins in a single day while metal detecting. It's something I've done consistently for years, many times finding 5 or more silvers in a single hunt.
Want proof? I have over 100 silver coin live digs on youtube!
Here's a pic of the 35 Silvers
I pulled out of a single picnic grove!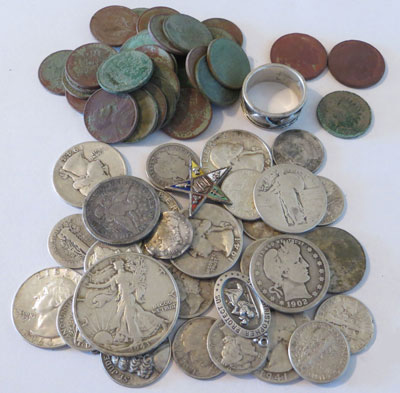 This training series will give you the real truth to finding lots of silver coins.
Introducing…

Metal Detecting Secrets
by Cutaplug
Advanced Metal Detecting Training Course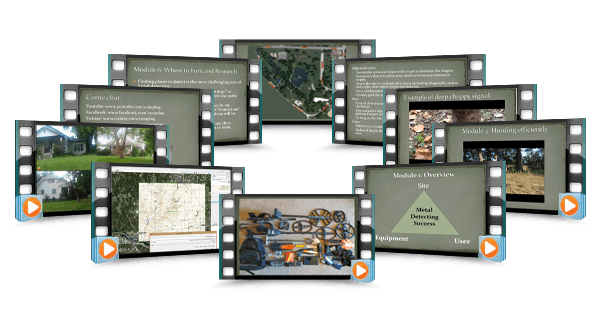 Module 1: Overview An introduction to the big picture of metal detecting and 3 major factors that determine your success at the hobby.
Module 2: Equipment A complete rundown of the necessary and optional equipment you'll need for detecting. I also discuss how to shop and choose the best metal detector.
Module 3: Learning your detector In module 3 we start getting into the real nuts and bolts of metal detecting. This lesson will show you how to really learn your detector like the experts do. By becoming one with your machine you'll increase your good finds dramatically.
Module 4: Detecting Efficiently The more targets you dig in a day, the better your chance of finding old silver coins and other good finds. In module 4 I show the most efficient way that I've found to hunt.
Module 5:Detecting & site strategy This lesson will show you how to gain a significant advantage at each site so you can find good targets that others have missed.
Module 6: Where to detect and research I hear the same question over and over again; How do you find good places to detect? In this model I explain how to research and find those honey holes.
Module 7: The blanket strategy & my personal approach In this module I go into more detail about finding places to detect and show you a method I use to find an almost endless number of places to hunt. I also reveal a pie graph showing statistics of over 250 of my silver finds so you'll see which sites are most productive.
Module 8: How to overlay old maps Old maps are a great way to find long forgotten places to detect. In module 8 I show how to overlay old maps and get the exact GPS coordinates that will take you right to the old site.
Module 9: Knocking doors and getting permission Residential houses are a great place to find old coins. The problem is that most people are hesitant to knock doors. In this module I discuss the methods I use for getting permission and knocking doors. I also knock 10 doors live and record the responses so you can get an idea of what to expect. Plus, I give you the exact email letter that I use to get permission to hunt a variety of sites.
Module 10: Summary and conclusion In module 10 I wrap everything up and talk a little about attitude. I also include pictures of my very first finds of metal detecting which is pretty humorous =)
Over 3 1/2 hours of video content will show you how to:
Find great places to detect
Choose the right equipment and

master your metal detector

Gain an advantage

over other detectorists
I also reveal:
| | |
| --- | --- |
|   | How I found 109 silver coins out of just 4 sites, and the exact methods I used to find each site |
|   | A system I use to find an almost endless number of places to detect |
|   | My park hunting strategy that netted me an 8 silver day with 2 half dollars and a 4 silver coin spill |
|   |  The exact email letter I sent that got me permission to hunt a 22 silver honey hole! |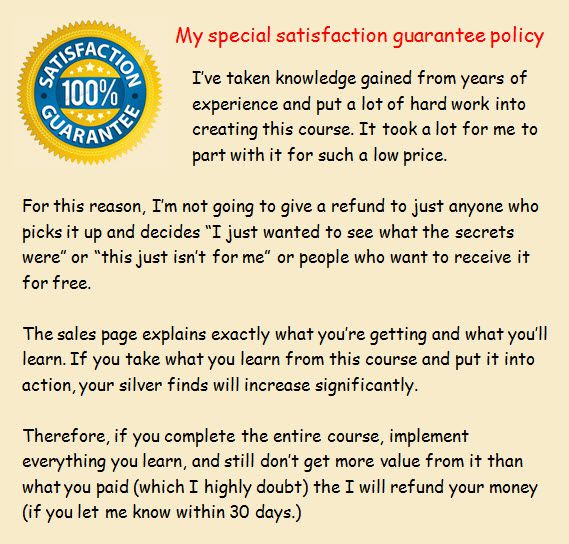 Get the complete video course for only $49 – Click Add to cart for instant access!