Learn advanced metal detecting secrets and find handfuls of old silver coins!
This complete metal detecting secrets training course will teach you the exact methods I use to find 10 silver coins in a single day!
Dear fellow metal detectorists,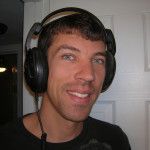 My name's Rusty Craig, a.k.a Cutaplug and I'm about to show how you can start finding multiple silver coins in a single day while metal detecting. It's something I've done consistently over the last few years, many times finding 5 or more silvers in a single hunt.
Want proof? Just search for cutaplug on youtube to see 100+ live digs I've done on old silver coins.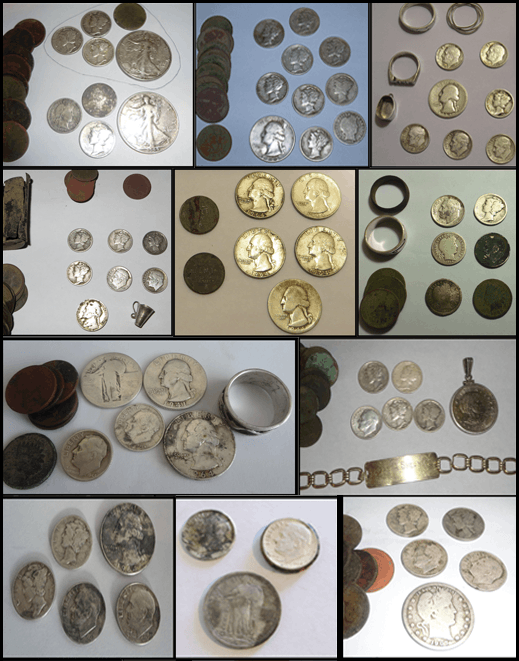 But…
It wasn't always that easy.
When I first started metal detecting all I found was junk and new clad coins, sometimes going weeks or even months without finding  any silver coins at all.
I always wondered…
How do the experts find such great places to detect?
and…
What are they doing to find so many silver coins?
So… I set out on a mission to discover the secrets to metal detecting
I spent literally 100′s of hours researching, observing the pros, and practicing my own techniques to really master the hobby. Over time my silver finds increased exponentially.
I went from finding a few silvers a month to finding multiple old silver coins in a single day, and doing it repeatedly.
When I had my first 10 silver day… I knew I had discovered the secrets to being successful at metal detecting.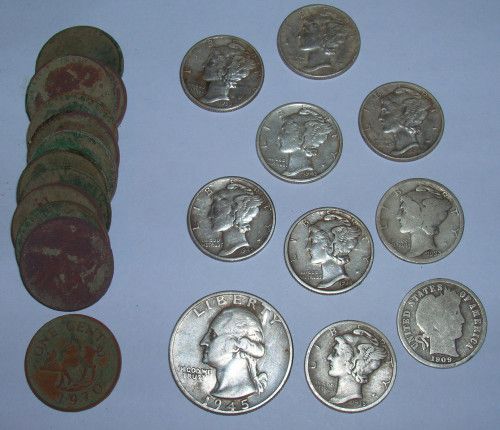 Something else I discovered along the way is…
The key to success at metal detecting and pretty much anything relies on three major factors:
1. Knowledge- You must gain an in depth understanding of the subject
2. Action- You have to take action with what you've learned
3. Persistence- You have to work hard at it and constantly strive to get better
Anyone who enjoys metal detecting for more than a few weeks can definitely take action and be persistent. If you're willing to go over and over again just to find a few pieces of change then you have potential to be great at this hobby.
But… action and persistence mean nothing if you don't have the knowledge.
Having a deep understanding of the hobby is how you find lots of old coins. That's why experienced detectorists find many great finds while others are stuck with clad and junk.
I know that others struggle with the same problems that I did when I first started. So… I created a metal detecting secrets training course that will help answer some of those questions for others.
This training series will give you the real truth to finding lots of silver coins!
Introducing…

Metal Detecting Secrets
by Cutaplug
Advanced Metal Detecting Training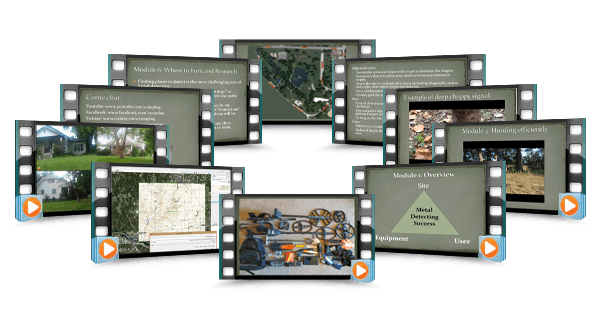 10 training videos with over 3 1/2 hours of instruction!
Includes:
Module 1: Overview
An introduction to the big picture of metal detecting and 3 major factors that determine your success at the hobby.
Module 2: Equipment
A complete rundown of the necessary and optional equipment you'll need for detecting. I also discuss how to shop and choose the best metal detector.
Module 3: Learning your detector
In module 3 we start getting into the real nuts and bolts of metal detecting. This lesson will show you how to really learn your detector like the experts do. By becoming one with your machine you'll increase your good finds exponentially.
Module 4: Detecting Efficiently
The more targets you dig in a day, the better your chance of finding old silver coins and other good finds. In module 4 I show the most efficient way that I've found to hunt.
Module 5:Detecting & site strategy
This lesson will show you how to gain a significant advantage at each site so you can find good targets that others have missed.
Module 6: Where to detect and research
I hear the same question over and over again; How do you find good places to detect? In this model I explain how to research and find those honey holes.
Module 7: The blanket strategy & my personal approach
In this module I go into more detail about finding places to detect and show you a method I use to find an almost endless number of places to hunt. I also reveal a pie graph showing statistics of over 250 of my silver finds so you'll see which sites are most productive.
Module 8: How to overlay old maps
Old maps are a great way to find long forgotten places to detect. In module 8 I show how to overlay old maps and get the exact GPS coordinates that will take you right to the old site.
Module 9: Knocking doors and getting permission
Residential houses are a great place to find old coins. The problem is that most people are hesitant to knock doors. In this module I discuss the methods I use for getting permission and knocking doors. I also knock 10 doors live and record the responses so you can get an idea of what to expect. Plus, I give you the exact email letter that I use to get permission to hunt a variety of sites.
Module 10: Summary and conclusion
In module 10 I wrap everything up and talk a little about attitude. I also include pictures of my very first finds of metal detecting which is pretty humorous =)
Over 3 1/2 hours of video content will show you how to:
Find great places to detect
Choose the right equipment and

master your metal detector

Gain an advantage

over other detectorists
I also reveal:
| | |
| --- | --- |
|   | How I found 109 silver coins out of just 4 sites, and the exact methods I used to find each site |
|   | A system I use to find an almost endless number of places to detect |
|   | My park hunting strategy that netted me an 8 silver day with 2 half dollars and a 4 silver coin spill |
|   |  The exact email letter I sent that got me permission to hunt a 22 silver honey hole! |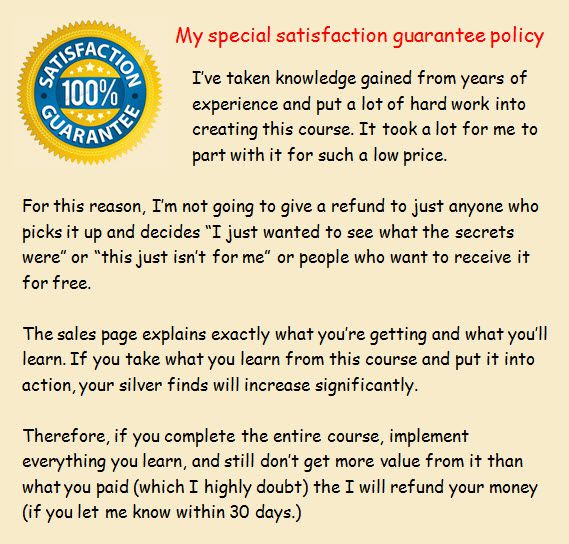 This course is packed with information and for only $47 you can learn the exact strategies I use to find handfuls of old silver coins!
Click Add to cart to get instant access to the complete course!